TOP
Bee Charmer Honey and Mead Tasting
Bee Charmer Tasting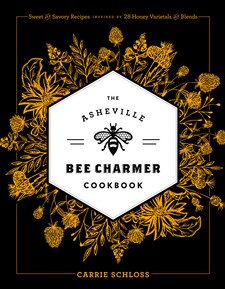 March 31st 11:30 AM The Bee Charmer Honey and Mead Tasting event will open your palates to some of the diverse honey flavors and profiles. Chicago's award-Winning cookbook author, Chef Carrie Schloss will lead guests on a special honey tasting experience. Attendees will enjoy a tasting of 6 honey varietals, delicious honey infused bites from Chef Carrie's cookbook, a flight of 6 Wild Blossom meads, cookbook signing and meadery tour.
Attendees are invited to come early at no additional cost to be in the audience of the Mike Nowak Radio Show with Peggy Malecki (Sundays on WCGO 1590 AM), broadcast live from The Wild Blossom Meadery 9-11am.
When ordering tickets please select Pick up at winery to avoid the system from adding shipping. No shipping needed or ticket pick up.