TOP
Prairie Passion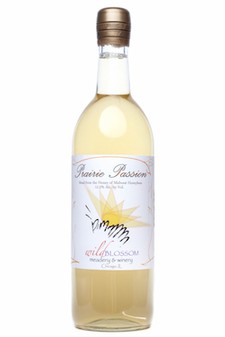 Wine Specs
Fermentation
Stainless Steel
Stronger in alcohol and honey flavor than Blanc de Fleur. Made in the traditional style of "Honeymoon" or aphrodisiacal meads.
Wine Specs
Fermentation
Stainless Steel
Product Reviews
Erin Gallagher
(Apr 13, 2017 at 11:19 AM)
This was absolutely delicious. We served it at our biannual tasting event. This was deliciously balanced and fragrant. It was also smooth and sweet but not cloyingly sweet like other meads I've had that were not Wild Blossom offerings. I really enjoyed this one with our charcuterie plate that we had. It was a nice contrast to the savory and heavy traditional sausages and smoked meats.