TOP
Green Apple Nectar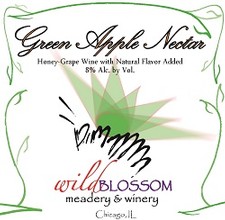 Wine Specs
Fermentation
Stainless Steel
Riesling grapes fermented with refreshing green apples and honey make this a perfect pairing.
Wine Specs
Fermentation
Stainless Steel
Product Reviews
Maureen Jerge
(May 23, 2020 at 8:01 AM)
You'll be spoiled after tasting this delicious mead. Tart and refreshing with a hint of sweetness. My husband and I enjoy this mead.
Caitlyn Weber
(Jul 26, 2020 at 10:08 AM)
I love this mead! It's the perfect level of sweet and tart! By far my favorite alcoholic beverage. The only frustrating thing is that it is not often available near me.