TOP
Blueberry Nectar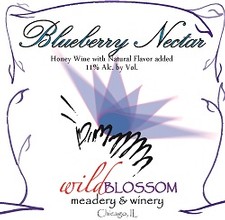 Wine Specs
Fermentation
Stainless Steel
A fruit mead that has the sweet taste of plump blueberries and a floral honey finish. Supercharged with antioxidants from fermentation on whole blueberries.
Wine Specs
Fermentation
Stainless Steel
Product Reviews
Sonja L. Marshall
(Aug 7, 2018 at 1:46 PM)
Hi. The blueberry mead was pretty good. A little too sweet, but overall rather good and I would order it again.
Lex
(Nov 27, 2020 at 11:30 AM)
Love this, it's absolutely excellent, as well as sustainable. Huge issue however, I struggle to find it at local IL stores, it's never in and I get lots of run-around about it. If I could consistently get it I'd have a bottle all the time. It's lovely!