TOP
Chocolate Honey Buzz
500 ml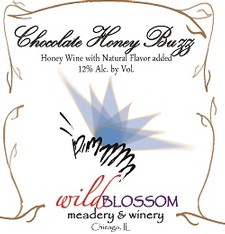 Wine Specs
Fermentation
Stainless Steel
A honey wine fermented with cocoa. Full of chocolate flavor and the taste of honey.
Wine Specs
Fermentation
Stainless Steel
Product Reviews
Cathy
(Dec 14, 2016 at 7:38 AM)
This is the smoothest meade I have ever tasted. I Like Bunratty meade from Ireland but this is even better!
Erin Gallagher
(Apr 13, 2017 at 11:13 AM)
We served this at our bi-annual tasting event. It was so smooth and delicious. I enjoyed that it was chocolate forward but not overtly so. Again, the balance is so delicate. I'd recommend to any mead or chocolate lover. This paired really well with our renaissance style fare and was a lovely dessert treat.
denise betka
(May 21, 2020 at 8:30 AM)
This is my favorite mead wine of all times. So smooth and sweet and such a great taste. Will I be able to buy this at binnys again. They have been out of stock.