TOP
Hibiscus Lime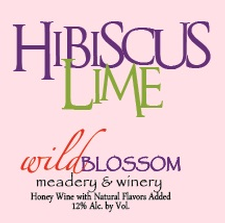 Product Reviews
Linda
(Dec 20, 2019 at 6:08 PM)
I was not a mead fan until I tried this one. A bottle came home with me from the tasting. I went back two weeks later and bought 3 more, for gifts and me. Sweet, but enough bite from the lime and florals that it finishes clean and refreshing. A great cheese or dessert wine.
MARY JO SHEAR
(May 5, 2020 at 9:59 AM)
This Meade was amazing! It was the first we tried from Wild Blossom and we'll be ordering again. The Meade was not over sweet with a rich Hibiscus Flavor and refreshing Lime finish. Very lovely!
Jennifer
(Jul 13, 2020 at 9:16 AM)
Great!